For who is our affiliate program for?


🔸 Our Affiliate program is for anyone interested in promoting Pleasurespot and earning commission from it.
🔸 You could be a happy client, or a content creator (blogger, influencer, Youtuber) whose audience is looking for ways to start exploring their sexuality in more depth through a relaxing sensual massage.
🔸 Most of Pleasurespot's clients are couples aged 30+ couples, but Pleasurespot can help grownups in all ages, as well as singles.
If this describes your audience, you are a perfect fit for the Pleasurespot affiliate program! 
Why should you join our affiliate program?


🧡 Earn 30% of commission on any sale done via your affiliate link
🧡 Get full free access to our e-courses
🧡 Cookies track for one year, 180 days
🧡 Monthly payments
🧡 Easy to use dashboard
🧡 Supporting advertising materials and team
🧡 Ads are allowed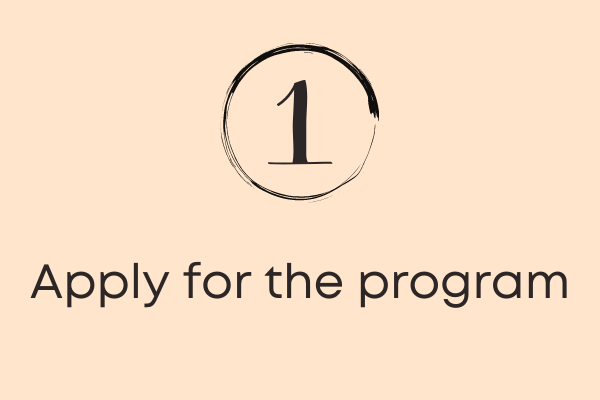 Sign up via the form below.
Upon getting accepted, gain access to our affiliate dashboard featuring your personal tracking link, sales and advertising materials.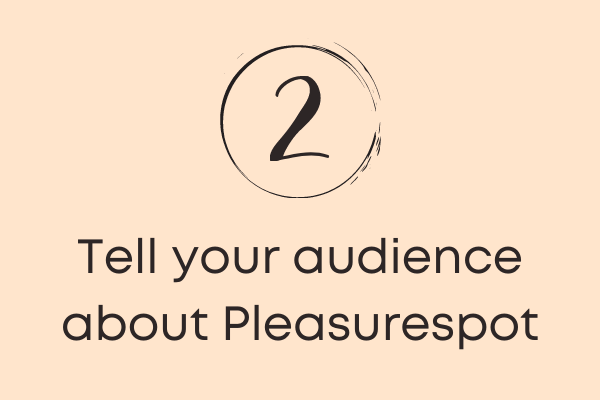 Create quality content for your audience and add your tracking link to it.
You can use our advertising materials for inspiration or reach out to get custom ones.
Every time your custom link drives sales for Pleasurespot, you get commission.
You will receive your payouts once per month via PayPal.
FAQ answered
What are the Terms and Conditions of the affiliate program?
Please make sure you familiarise yourself with the terms and conditions of Pleasurespot's affiliate program before signing up. Read them HERE.
It's important to read the document in full because it describes the principles of the program. If you have any questions regarding terms and conditions, please reach out to [email protected]


How should I promote Pleasurespot?
Promote Pleasurespot in a way that is the most natural for your audience. We have also prepared some advertising materials, You can find them in your affiliate dashboard. If you need any more advertising materials, custom ones, then simply get in touch with us and we'll be happy to help.
Running PPC campaigns for Pleasurespot by affiliates is allowed.
How do I get my unique affiliate link?
We will send you an email with your personal affiliate link and all the necessary information once you are accepted to the program. Additionally, you can find a more detailed explanation on your affiliate dashboard under the FAQ section.
How will I get paid?
You earn a commission when someone who has used your affiliate link becomes our active customer. The commission will be paid out once per month via Paypal. The minimum payout sum per month is €100. If you earn less in any given month, the funds will be paid out once the amount exceeds the threshold. We'll email you once the payout is completed.
Can I sign up using my own tracking link?
No. Unfortunately, self-referrals are strictly prohibited.
Questions?
If you have any questions or any thoughts to share, please contact us via email: